About Gitco Food Stuff
---
Gitco Food Stuff has been offering a diverse range of food products in Qatar since 2015. Our high-quality food products include snacks, biscuits, spices, chocolates, rice, oils, and beverages. Great service and quality food being our trademark, we have expanded across the nation since then. At present, we are a large network of reputed food brands with many choice and specialities. We ensure healthy food products are delivered to everyone with its purest form.
Access to high quality food products for everyone is what we work on. We ensure top-notch quality and great taste on all our brands. We are always expanding and ensure great food products are available in every nook and corner.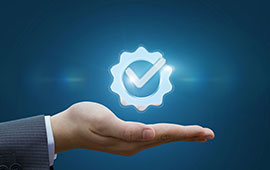 Since the inception in 2015, we have expanded nationwide and increased our specialities in all food sectors. With great service and food products in its purest form, we are one of the best food distributors in Qatar.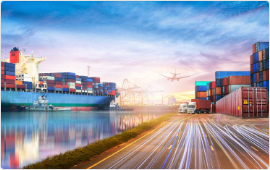 We took the first step into the food distribution in 2015 in Qatar. Our service has been always valued and our food products are always the most preferred brands. We cater to the needs of every customer with plentiful food specialities.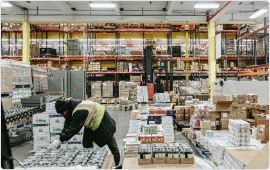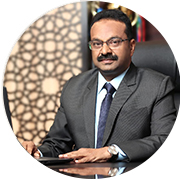 Nisar Ahmed
Managing Director, GITCO Group
From a humble beginning to one of the most reputed food suppliers in Qatar, Gitco Food Stuff has a unique success story. This incredible journey is made possible with greatest support from our customers across the nation. We take pride in our biggest asset, our employees. A great team of talented and committed staff helped us to come this far. We are committed to provide top-notch quality food products with great taste.
National
Distribution Network
---
We follow best-in-class distribution channels and strategies. Our ever-expanding networks help us to deliver high quality food and great service to our customers. With over 1200+ outlets across Qatar, we help each customer to choose healthy food and live a happier life. Our modern trade business is spread across all major hypermarkets, supermarkets, retail shops and Horeca in Qatar. We will be starting online shopping & delivery of our food products in the nearest future.

100 +
Products

11 +
Brands

1200 +
Locations
Contact Us
---
Gitco Food Stuff
Building No 210, Zone 57, Street 49
Industrial Area, Doha Qatar
Telephone:
00974-3058-4746
Telephone:
00974-3089-6216
Email (General):
info@gitcofoods.com
Email (Sales):
sales@gitcofoods.com